1. Lost?

This is just a blog about Ron Ng, a part of www.ronforever.com
2. Ronforever
Ronforever Forum
Includes: Pictures, Downloads, News, Schedules, Polls and much more =D
3. Tagboard
4. Links
TVB Girl
Kelly Chen Cafe
TVB TODAY
TVB wonderful series
K for TVB
Jaynestars
Sizziling Hot- Joanne
Qing's Blog
Loelle's TVB Fan's Blog
嘉穎天下










6. Counter
online
7. Music
8. Credits

Monday, 27 August 2007
Translation: By Sam
I still remember when I last went up a grade, 2nd of September, and it was my birthday that day we started school and at school we would celebrate my birthday with everyone. Though when I entered high school, a totally new school, nobody knew when it was my birthday, so I was quite disappointed.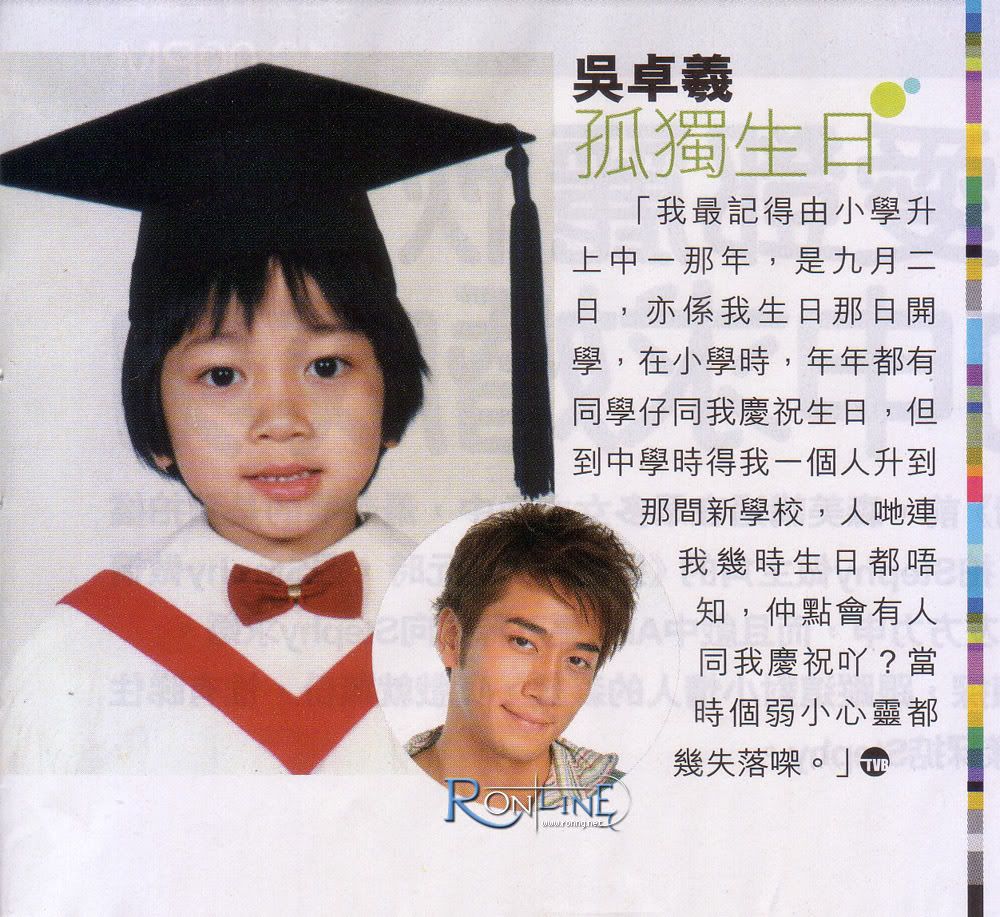 Credit: ronng.net
Worried about performing: They only spend one week in Hong Kong, practising so they were very nervous, but there was about 30 Hong Kong Fans supporting them!

Supporting them, before show starts: When they were about to go on stage, they were backstage together, giving each other support and good luck. Kevin sang, Triangle three sides, Raymond Sang, Love in memory of you, then Ron sang, Don't Blame her, Dance Remix, Then the final performance was them performing Thanks Monica.
Translation will come later..
Monday, August 27, 2007