1. Lost?

This is just a blog about Ron Ng, a part of www.ronforever.com
2. Ronforever
Ronforever Forum
Includes: Pictures, Downloads, News, Schedules, Polls and much more =D
3. Tagboard
4. Links
TVB Girl
Kelly Chen Cafe
TVB TODAY
TVB wonderful series
K for TVB
Jaynestars
Sizziling Hot- Joanne
Qing's Blog
Loelle's TVB Fan's Blog
嘉穎天下










6. Counter
online
7. Music
8. Credits

Friday, 5 October 2007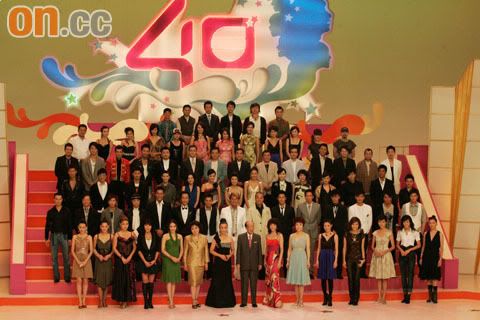 TVB held its 40th lighting ceremony today and revealed the list for this year's top 20 nominations for the best actress award, surprisingly, TVB's big production drama "Drive of Life" did not manage to get a single nomination for the best actress category.
Front line left to right: Shirley Yeung, Kate Tsui, Bernice Liu, Tavia Yeung, Gigi Lai, Lee Si Kei, Liza Wang, Sir Shaw, Dodo Chen, Susanna Kwang, Charmaine Sheh, Myolie Wu, Yoyo Mung, Linda Chung, Christine Ng
Credit: asianfantics.net
Friday, October 05, 2007