1. Lost?

This is just a blog about Ron Ng, a part of www.ronforever.com
2. Ronforever
Ronforever Forum
Includes: Pictures, Downloads, News, Schedules, Polls and much more =D
3. Tagboard
4. Links
TVB Girl
Kelly Chen Cafe
TVB TODAY
TVB wonderful series
K for TVB
Jaynestars
Sizziling Hot- Joanne
Qing's Blog
Loelle's TVB Fan's Blog
嘉穎天下










6. Counter
online
7. Music
8. Credits

Tuesday, 9 October 2007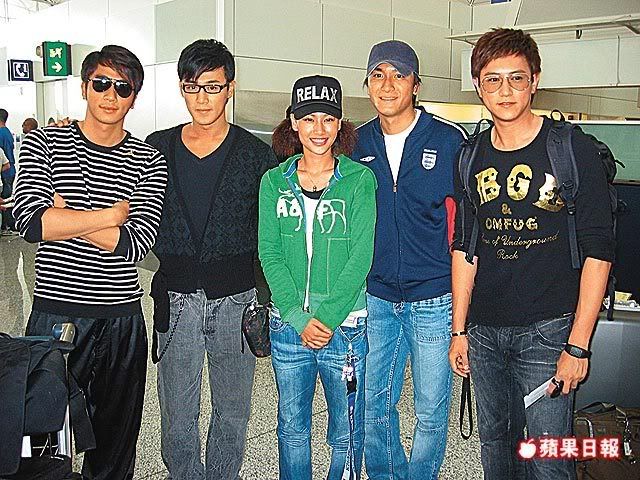 Translated by: Sammy Source: Mingpao, Orisun, Apple Daily, wenweipo
Date: 9/10/07
The new series "The four great Constables with the cast Raymond Lam, Ron Ng, Samuel Chan, Kenneth Ma and Kate Tsui, yesterday night, were at the airport, ready to go to Yunan to film outdoor scenes. Kenneth MA didn't have any fans to send him off, but the three others, had many fans, coming from different places to take pictures and give presents to their favourite actor, and even Ron kept receiving presents,and taking pictures. He couldnt carry al his presents so he had to put them into his suitcase.
Ron not scared of any rumours

As for Ron, he isn't afraid of any rumours, and even the rumours with Raymond Lam and Samuel Chan having a fight with Kenneth Ma, Ron stated that the four of them got along very well with no problems. But there was reports that when he was filming, he had been scolded by the director, but Ron said, this was must be a rumor for we work together with no problems.
Tuesday, October 09, 2007