1. Lost?

This is just a blog about Ron Ng, a part of www.ronforever.com
2. Ronforever
Ronforever Forum
Includes: Pictures, Downloads, News, Schedules, Polls and much more =D
3. Tagboard
4. Links
TVB Girl
Kelly Chen Cafe
TVB TODAY
TVB wonderful series
K for TVB
Jaynestars
Sizziling Hot- Joanne
Qing's Blog
Loelle's TVB Fan's Blog
嘉穎天下










6. Counter
online
7. Music
8. Credits

Friday, 12 October 2007
Source: Joey Yung's Blog
Translated by: Sammy & Jamiee

I usually film less of TVB's MVs
This year I have only filmed 2
"零時零分" is one of them
This song is very warm and sweet
And the music feeling is much better than imagination

This time the MV, Male lead
I got Ron to help me
But I must thank him
The reason is
We start filming at 10 at night, and in the morning we finished at 6
And even arriving at the scene, he was even provided some humor
And for this MV, he had to shave off his beard, that he was growing
And had to confess to his director.
I had to change location a few times
This affected the time, and everything,
But this is a true friend
When we work, he jokes with me
When we finish work he is serious,
let me take a very serious picture for you .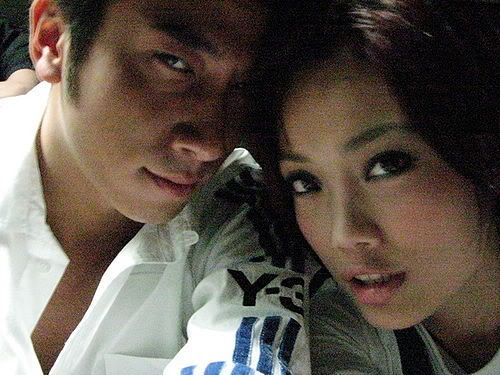 Friday, October 12, 2007