Translated by: Sammy@http://ron-site.blogspot.com +
http://s4.invisionfree.com/ronng
Source: Singtao + RonOnline for Mag Scans
Date: 30/10/07
PLEASE INCLUDE CREDITS IF REPOSTED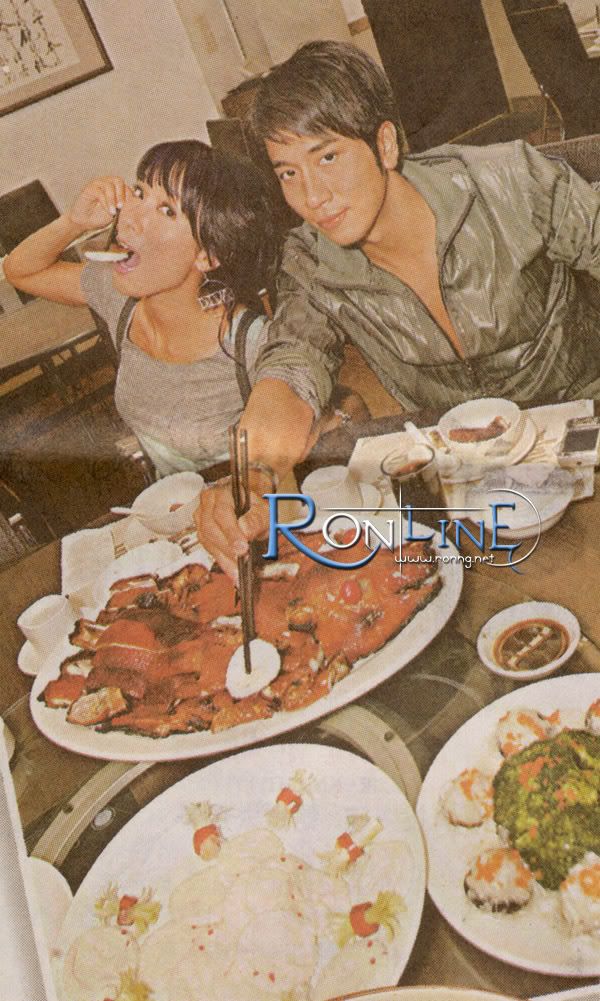 As a Waitress, This job may gives a never ending supply of food, and every minute another job is completed until very late during the night. Therefore food is like an amusement, which is why, Tavia Yeung and Ron Ng, spent 3 days in Macao experiencing the environment that surrounds them, and even at night they have several choices on what they want to do, like being a Night tourist.
Tavia "The Queen of food" faces Macau's greatest dining's, making her very happy and excited. But most of the time, because of working, she doesn't have time, to be picky with her food. Every time she visits a destination, she buys souvenirs back for her family. She says souvenirs is like "mak tau", and buying a few souvenirs back, everyone will know that I visited Macao.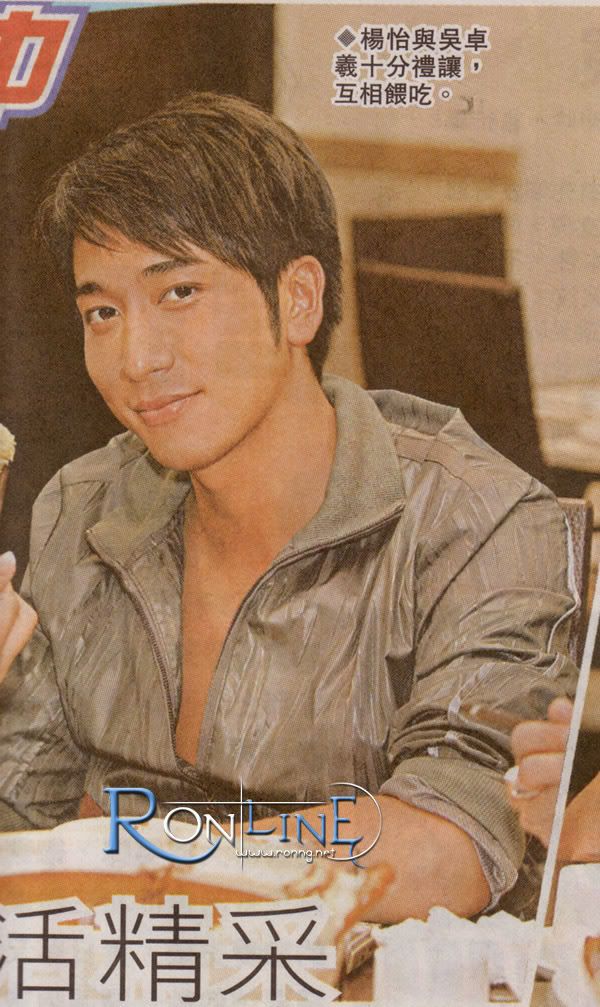 Ron loves eating Portuguese Pig.
Tavia, first tastes of Macao was eating the famous "Yue Chi", but the "gai bo chi" in Macao, is very famous an dwell known, and the price is very different. So she decided to try it one and said "Can't believe it was so delicious, I'm planning to take my mum to come try, and even if there were a few more people we can order more dishes." Tavia especially admires the "Sam gei choi", and said it was like "Yeung ji si mak yue Yuen", and was very special and very delicious.
As for Ron, he loves tasty dishes, and has a very good taste bud, so he recommends the Portuguese pig, and Pigeon. He said "Portuguese Pig is Macao's home Dish, and it is also very famous. But he said that it has to be under a good fire, is more important, as the crunchy skin, which doesn't affect the meat too much. But the most important thing is to test the chef's expertise. He also mentioned that the pigeon has to be cooked well to have equally good results as the pig. Ron Stated "These are my most favourite dishes, and every time I come to Macao I always eat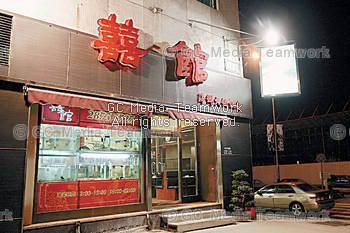 -Restaurant
-Location: Somewhere in Macao (don't know anything about it hehe Sorry)
Telephone: (853)28755727
Opening times:12:00-15:00 18:00-02:00
Tavia and Ron's favourite restaurant
$1288 HK, for once whole chicken
■金沙墨魚丸 $68
■紅燒脆皮乳鴿 $48
■冬菇蟹子百花釀冬菇 $68
And all this other random food that cbb to translate
After Ron and Tavia finished eating, many fans and people lined up for their autographs.