1. Lost?

This is just a blog about Ron Ng, a part of www.ronforever.com
2. Ronforever
Ronforever Forum
Includes: Pictures, Downloads, News, Schedules, Polls and much more =D
3. Tagboard
4. Links
TVB Girl
Kelly Chen Cafe
TVB TODAY
TVB wonderful series
K for TVB
Jaynestars
Sizziling Hot- Joanne
Qing's Blog
Loelle's TVB Fan's Blog
嘉穎天下










6. Counter
online
7. Music
8. Credits

Monday, 5 November 2007
Translated by: Sammy @http://ron-site.blogspot.com +
http://s4.invisionfree.com/ronng
Source: hkheadline.com
Date: 5/11/07
PLEASE INCLUDE CREDITS IF REPOSTED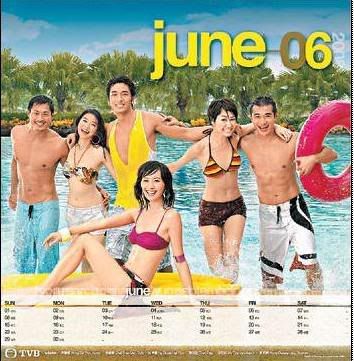 TVB Company this year have hired many professional Photographers to do photoshoots for the 2008 TVB Calender. Every Month there will be 7 actors on the calendar and have used about 73 actors in the calendar.

Ah Je (阿姐) Liza Wang, Susanna Kwan and Bobby Au Yeung are doing photoshoots for the Febuarary Chinese New year and in June the actors included are, Fala Chan, Suki Chui, Nancy Wu all have very slim bodies in bikini's and with the male actors Kenny Wong, Stephen Wong all are exposed to the sun who are topless, and even Ron Ng is more "dense" as he wears as vest instead. In August the actors in the calendar for that month are, Shirley Yeung, Sonjia Kwok, Tracy Ip, Anne Heung , Mandy Cho and Winnie Young all wearing pyjamas.

Company's Manager Virginia Lok last night stated "Next year overseas there will be a series where Overseas fans will vote for the kind of series they want to see and TVB will organize the series to be filmed! There is only 12 months and some of the actors will not be exposed to the sun and even Si Kei Jie "司棋姐" only likes the shade.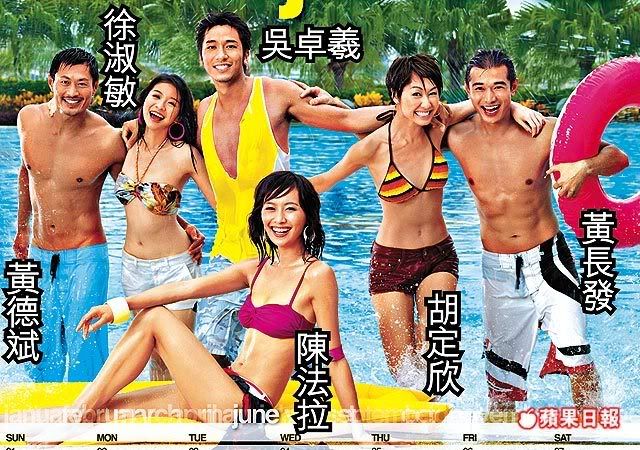 Monday, November 05, 2007