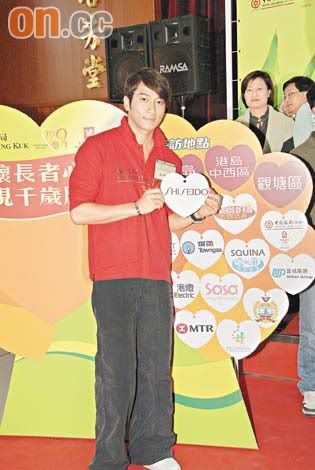 Caption: Ron spends 5 hours helping a grandma clean a house full of Spider Webs.
Translated by:Sammy@http://ron-site.blogspot.com +
http://s4.invisionfree.com/ronng
Source: On.cc + Wenweipo
Date:22/11/07
PLEASE CREDIT IF REPOSTED
Ron Ng, Myolie Wu, Kenny Kwan, Chris Wong and Yumioko Cheng we're all participating at a function even though their schedules are all full. But this function was for charity and raising money.
Ron Ng, Myolie Wu, Kenny Kwan, Chris Wong and Yumioko Cheng all participated in the Oriental Daily news Charity Function and The Sun also prepared a fund called "Yumiko Cheng 1000 years of hope 2007". The 5 of them were not only giving away prizes but were playing games with the elders and they also won 40 000 dollars. The function was very exciting and successful and the five of them didn't mind doing charity work.
Ron Ng told his past stories and said "There was one time I was doing voluntary work, and I came across this old grandma and helped her clean up her house. She lived in an old building with a very bad environment where it was very dusty and oily and the hose was full of spider webs, and on every spider web there were spiders living on it. It took me 5 hours to clean the house but it was worth seeing a smile on the Grandma's face which made me very heppy.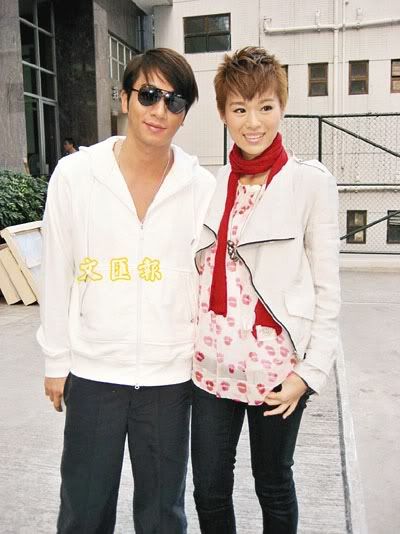 Caption: Ron Ng and Myolie Wu, their one wish is to win an award.
Myolie Wu + Ron NG Yesterday Participated in a function. As for the Anniversary Ron's Eyeball was all red and he said it was because he had been rubbing his pillow against his eye causing an infection. But he said after he used a few eye drops it improved his condition. At the anniversary he said he was very happy for Moses. Ron shares the same manager as Moses and he said in 10 years time he hopes to be like Moses as the "King of Awards".
He was asked if he had any hopes for winning an award next year and he replied, "I only was coming third this year, but in the end Raymond won. He was then asked "Do you believe that Raymond whined to get an award, and would you do the same like him next year." Ron replied "I don't believe that if you whine you will get an award and I haven't even heard anything like this before".