1. Lost?

This is just a blog about Ron Ng, a part of www.ronforever.com
2. Ronforever
Ronforever Forum
Includes: Pictures, Downloads, News, Schedules, Polls and much more =D
3. Tagboard
4. Links
TVB Girl
Kelly Chen Cafe
TVB TODAY
TVB wonderful series
K for TVB
Jaynestars
Sizziling Hot- Joanne
Qing's Blog
Loelle's TVB Fan's Blog
嘉穎天下










6. Counter
online
7. Music
8. Credits

Friday, 21 December 2007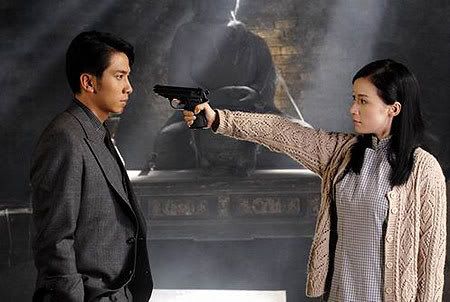 A series that is said to be the chinese version of "Mr. and Mrs. Smith", "Life and Death" had started its filming. Hong Kong Actor, Ron Ng, and Mainland Actress, Yiu Qian Yu turned into "Mr and Mrs Smith" in the period of Japanese War. Each created a very mythical love story.
Different to the other spy series, "Life and Death" is more about round to round "find out serects" and are about the inside of a heart's world. With the joint of romantic and cool, it made this series become the most different compared to other same type of series. Ron Ng said that this is a very big challege in his acting. "In TVB, I always acted as a very sunshine kind of type, and this is the first time I act as a mature, inside-is-full-of-questioin-marks kind of type. This series had made me understand more about what happen in that period of time."
Source: ent.tom.com
Friday, December 21, 2007