1. Lost?

This is just a blog about Ron Ng, a part of www.ronforever.com
2. Ronforever
Ronforever Forum
Includes: Pictures, Downloads, News, Schedules, Polls and much more =D
3. Tagboard
4. Links
TVB Girl
Kelly Chen Cafe
TVB TODAY
TVB wonderful series
K for TVB
Jaynestars
Sizziling Hot- Joanne
Qing's Blog
Loelle's TVB Fan's Blog
嘉穎天下










6. Counter
online
7. Music
8. Credits

Saturday, 5 January 2008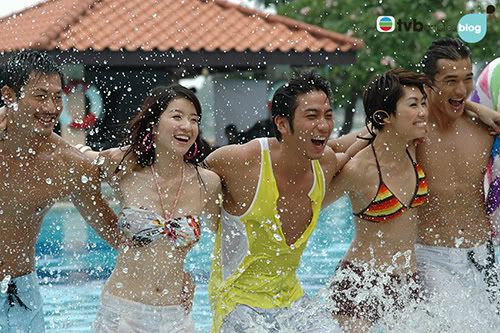 Inside News of the Calendar's Photo Shoot
This year's calendar, I met two guys who had great body figure. One of them is Kenny Wong Tak-Bun, and the other one is Stephen Hyunh. I remained silent as I dared not take of my clothes. Finally, after being pursuaded by Ms. Lok, then I only dared to tear a little (of the shirt)
Credit: tvb artist blog
Translator: Celes @ Ron Forever Forum
More Pictures at Ron Forever Forum New's Post!!!
Saturday, January 05, 2008