Monday, 3 March 2008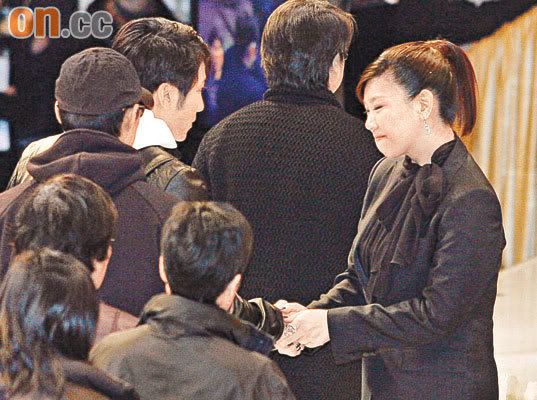 Translated by: Sammy@ http://ronforever.com/forum
Source: The Sun, Mingpao, Wenpao
Date: 3/03/08

Ron Ng and Joyce Cheng haven't had any encounters with each other since the "Children's Songs Award" in 2005. Since then they haven't seen each other until yesterday at Lydia's Remembrance ceremony. Ron Ng while holding Joyce's hand asked her a few questions and even made Joyce laugh.
Ron and Joyce were partners in the 2005 Children's Song Award. They both played the Prince and Princess at the awards Joyce had to Kiss Ron to follow the storyline. Many complaints were brought forward because the kiss made the audience feel uncomfortable. This situation was treated as a joke, but many made fun of Joyce which made Lydia feel very unhappy.

Ron Ng yesterday attended "Fei Jie, We will always remember you" ceremony, to go up on stage and leave flowers for Lydia and comforted Joyce. Even though Ron & Joyce have only worked together at the Children's Song Awards, Ron still gave words of support and told Joyce she had to stay strong. Joyce laughed and said "Thank You!" Afterwards Ron was asked did it feel awkward to meet again because of the previous incident but he just said "It definitely wasn't awkward. Today is to remember Fei Jie, even though I have never worked with her, but I really respect her. The last time I saw her was the Anniversary, and it really hurt us to see how skinny she was." Asked if Joyce had changed at all, Ron said "She has become much more confident and stronger. She has not made everyone worry about her. She has definitely grown up a lot!

Source from Mingpao:

In Lydia's Remembrance Ceremony guests that attended included Joe Ma, Kevin Cheng, Linda Chung, Fala Chan, Raymond Lam. Miriam Yeung, Bernice Liu, Ron Ng, Wong Hei, Damien Lau and many others.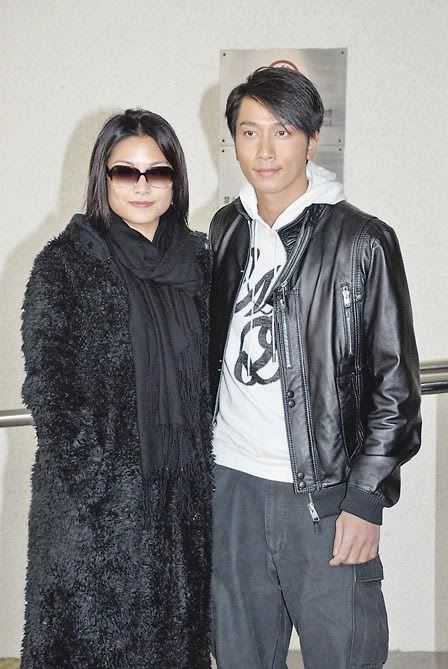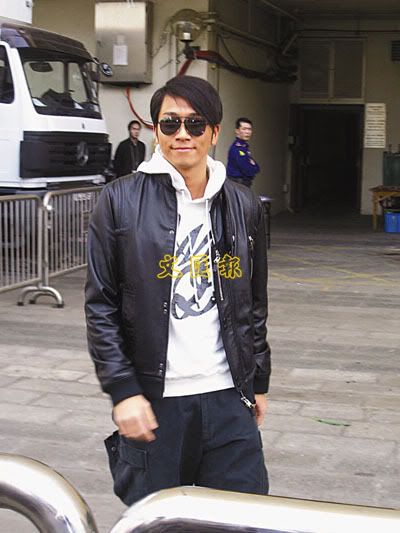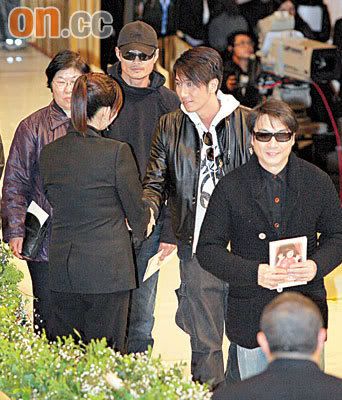 RELATED ARTICLE
Credit :TVBSPACE
As Lydia Shum's daughter Joyce Cheng handed over her first stage kiss to Ron Ng at the Children's Songs Awards, there were sighs of disgust coming from the audience and the broadcasting authority received 54 complaints, breaking all records for this year. They indicated that Ron and Joyce's kiss caused discomfort and felt that the show did not show concern for the feelings of the audience and was demeaning towards men. TVB received one complaint that Joyce's performance was unnatural.
There has been much debate on the internet too, saying that TVB's arrangement for Ron was a 'mean trick' with even a cartoon appearing where Ron's speech bubble reads "You can chop off my head or spill my blood, but after being kissed by Joyce, I can no longer hold my head high!" and others like it. Another joker has taken a clip and looped it, showing a bead of sweat dripping from Ron's forehead.
In response to all this criticism, Lydia and Ron have both stood up for Joyce, and Lydia said laughingly on the phone: "It doesn't matter! I think that Joyce did okay and just followed the storyline. There was no harm done. She did not perform for the minority and these complaints are a little exaggerated." Ron feels that this is a small incident and does not demean men: "Joyce worked hard to sing and dance and we were just following the script. I hope everyone will give newcomers a chance." Producer Tsang Kwong Ping felt that a kiss on the cheek is very common in fairy tales: "Taste is down to the individual, but if this is by Ron fans, then they should be more embracing."
TVB announced falling ratings for last week, with only "Revolving Doors of Vengeance" holding on to 32 points. Joyce's kiss did not help the ratings for that day, slipping nine points to just 19 points.
The Sun 30/08/05
Monday, March 03, 2008