Monday, 24 March 2008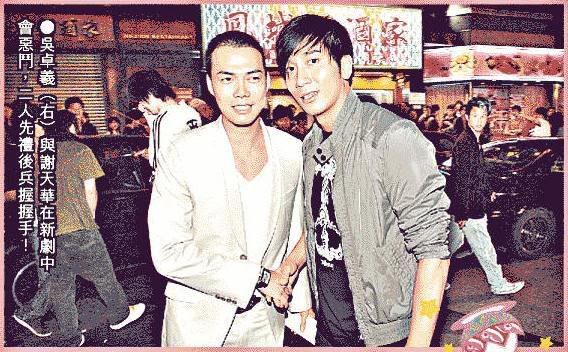 Translated by:
celes @
http://ronforever.com
&
http://z4.invisionfree.com/raymondlam
Source:
Oriental Daily, Apply Daily, Sing Tao Daily
Ron Ng, Sammul Chan and Michael Tse Fight on The Streets
Ron Ng Cheuk Hei, Sammul Chan Kin Fung, Michael Tse Tin Wah, Leung Ga Kei were filming the other night for TVB's new series 《学警狙击》(The Academy 3) in Central. They were in filming a fighting scene between organizations, where Michael was a gangster. The story was that the gangster head was holding a triad gathering outside a restaurant. However, the police received news about the gathering and rushed to the scene to investigate. He was fully in white, with the "dream prince" (白马王子) look, when he confronted the two police. Ron and Sammul, who were playing the role of a police officer, carried out their police duties and investigated at the scene. The crew arranged about 6 to 7 privatel cars and 3 police vehicles and one car for assaulting, which resulted the scene to be lifelike and real. This attracted half of a hundred residents to surround and observe. Including the supporting actors and the residents, there were more than a hundred people there.
Ron becomes an undercover
Ron said that his character in the series will be a undercover cop, so he wouldn't need to wear the uniform. Ron would also have many fighting scenes with Michael Tse. He said, "There will be many fighting scenes where guns would be often used, so the company helped us to get a shooting license I will be careful !" However, it is quite obvious that he, who returned to Mainland to film a series, had became quite thin. He said, "I was filming there for three months, it was very cold and there was no nice food. I lost about 8 to 9 pounds, so now filming modern series, (its) more natural lo ! But, I'm very lonely, previously, during New Year, I had steamboat alone !" Ron also revealed that his Mandarin has improved a lot. Ron's character will have a relationship with Elanne Kong, he expressed that he is not worried about rumours but he hopes that he won't have rumours, and he has not many relationship scenes with Elanne, but have more action scenes and gun scenes instead.
This time, Michael's gangster role is different from the previous ones that he have played, not only it's a very matured role, but it also will have a three-sided relationship with Kathy Chow and Michael Miu, and quite some fighting scenes with Ron. Michael said, "Expected to get hit la !"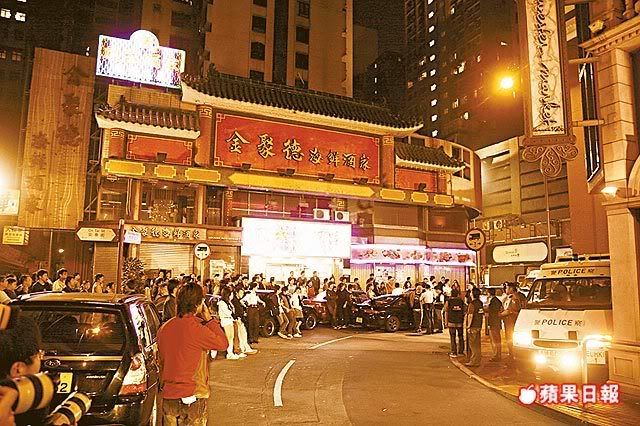 The crew arranged police vehicles for filming, with half a hundred residents observing.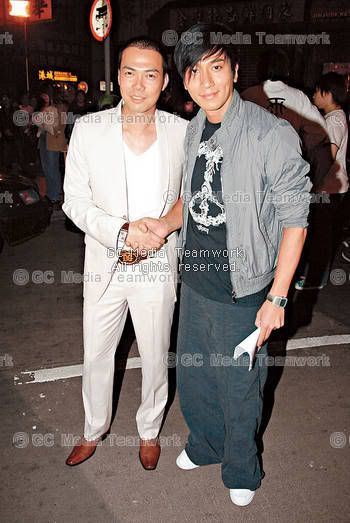 Ron, who is playing a police officer, and triad leader Michael Tse trying peaceful means before resorting to force.
Monday, March 24, 2008