Friday, 9 May 2008
Translated by:
Sammy@http://ronforever.com
Source:
Singtao
Date:
Friday 9th May 2008
Ron Ng says that Elanne is a smart girl
Ron Ng and Elanne Kong were filming Academy Full throttle. Earlier on the two of them had to film a kissing scene, but they only pretended to kiss. Ron expressed he was not worried that his fans would be jealous about this.
Ron Ng and Elanne were filming at Shaukiwan for Academy Full throttle. The scene involved Elanne moving into Ron's house. She was carrying a huge suitcase and in the scene, it suddenly rains, so both of them get into the car to keep themselves dry.
The series also talks about how Elanne has a crush on Ron, but Ron didn't have any feeling towards her. Ron was asked if he was like that in real life. He said "No lah! It's a joke, only in the series it requires me to act like this. (Will you hurt girls like this?) It depends whether I like her or not, and if I don't we can still be friends."
Earlier, Ron had to film a kissing scene with Elanne. He said "We were drinking wine, and we were playing games and then slowly kiss one another. But due to the position of the camera, we didn't have to kiss because they changed the view of the camera so we didn't kiss in the end. (Did you want to kiss?) There's no yes or no answer, if the script requires us to then I cannot go against it. (Asked if his fans would be jealous when filming a kissing scene?) No lah, Fans are very open and will understand it is because of work".
Also, Ron complimented Elanne that she was a smart girl and she has adapted to the script really easily. He said "She's rather loud., (You don't like people who are loud?) No, she's actually quite cute because when we film her character has to be very happy, so she must continue to keep that personality.
Elanne said "In the series, Ron treats me quite badly which really hurts me even when reading the script. If a boy knows that a girl likes her, they can't act like that. If it was a real life situation I wouldn't be able to take it!" Elanne is new to the industry and filming Academy full throttle may be very tiring but she appears in every episode, so it's worth it. She also expressed that working with Michael Miu and Kathy Chow made her happy.
Caption 1:
Ron and Elanne filming Academy Full Throttle; Ron compliments Elanne for being a smart girl and also being rather loud.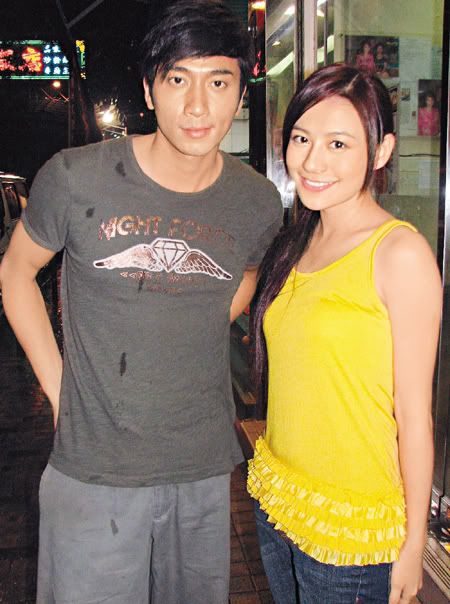 Caption 2:
Ron says that if a kissing scene is required he won't back away.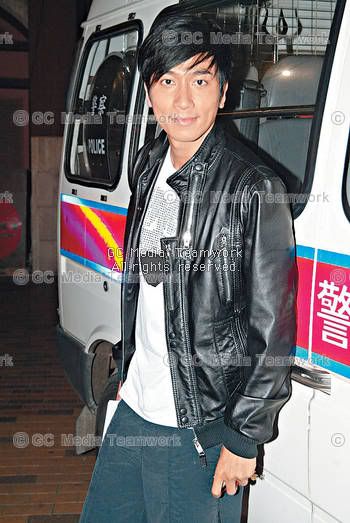 Caption 3:
Earlier, Ron and Elanne were filming for Academy Full throttle.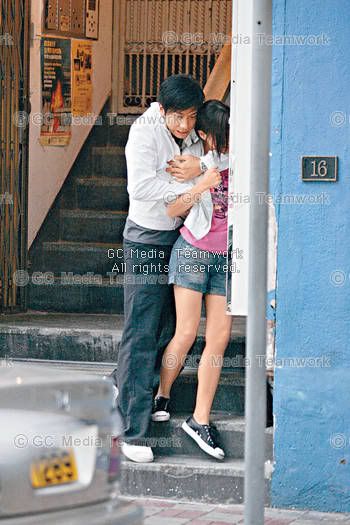 Friday, May 09, 2008